Sacred City: Contemplations on Loss, Betrayal and Death by Gentrification

Sacred City | pearl ubungen utilizes an interdisciplinary process that brings activism, the arts and dharma practices into close proximity. Sacred City centers the urban terrain of Occupied Yelamu (San Francisco) and extends to ancestral homelands. Through contemplative practices and community engagement Sacred City cultivates resistance to erasure, displacement and the violence that accompanies hyper gentrification and its root causes.

Rainy Night in Georgia was performed at "From the Bay to Atlanta: On our Minds and in Our Hearts" on March 20, 2021 at Portsmouth Square in San Francisco's Chinatown. Over 1000 people attended the community gathering and rally.

Ubungen created this mournful remembrance in collaboration with members of the Pilipino/ South of Market community.
On April 2021, Sacred City returned to Portsmouth Square, invited by ubungen's long-time friend and comrade North Beach poet Jack Hirschman, rest in power. Blues for Sia expanded the response to Asian Hate Crimes connecting the traumatic reverberations of colonialism and the current plight of land defenders in the Philippines.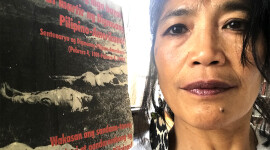 Khata at Lands End
The ceremony of offering is embod-ied in Sacred City's on-going site work at Lands End. Khata or offer-ing is for all the people in the United States who have experienced the violence of police brutality and use of excessive force and for our sisters and brothers abroad who are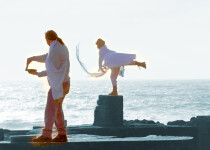 resisting military terror, especially in our ancestral lands where colonization and empire have been the driving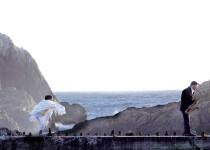 forces. During this time we reflect on the deep suffering caused by the unlawful killings known as "tokhang" in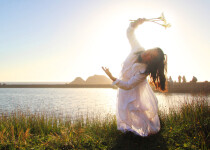 the Philippines and the connections between the United States and the Duterte regime.
Pictured: Joel Davel, Claudine Naganuma, pearl ubungen and Max Lesser Photos: Ken Miller (2021)
Ubungen breathes new life into the notion of community-based dance and reminds us
what the original goals of the form were intended to be. – Bay Area Reporter